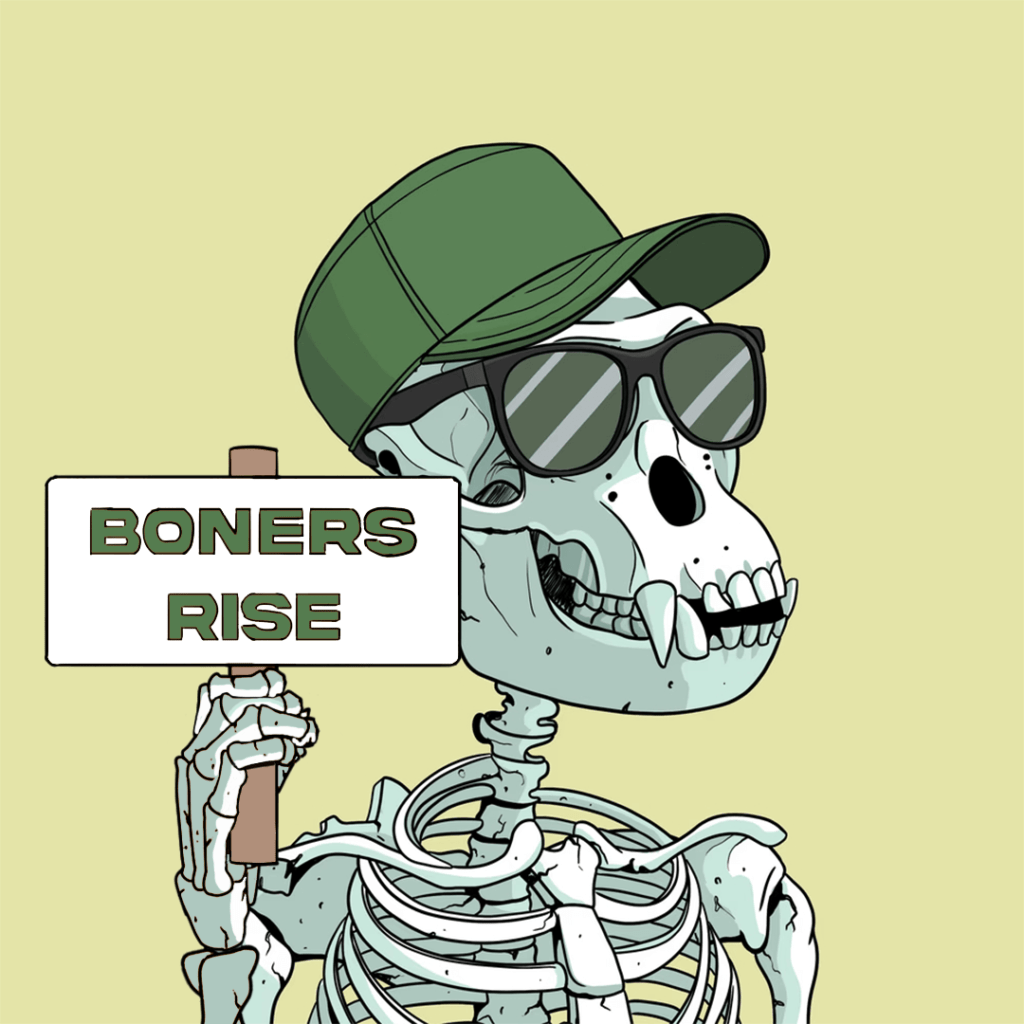 What Now Boners?
Alright, listen up, Boners! It's time to drop some major knowledge bombs on ya. Welcome back to the Wicked Bone Club blog, where we keep it real, raw, and hella dope. So, what's the deal? What now, Boners? We've got some mind-blowing stuff coming your way, and you better brace yourselves 'cause it's gonna be one hell of a ride!
First things first, we're about to unleash a wicked comic that's gonna blow your freakin' minds! We're talking about a story that'll make your jaw drop, your heart race, and your brain explode. It's gonna take you deep into the trenches of how things got seriously f'd up. But fear not, 'cause this ain't no sob story. We're all about rising from the ashes and coming out stronger than ever.
We're reaching out to legit web 3 communities, my friends. Yeah, you heard it right. We're building bridges, forging alliances, and creating a movement that'll shake the very foundation of this crazy bear market. We're here to prove that we're not just another project in the sea of mediocrity. Nah, we're here to generate value for both you boners and the project itself. It's a win-win situation, baby!
But wait, there's more! We're about to give these apes some serious swag with a dope-ass trait update. We're talking about leveling up, adding more uniqueness, and making heads turn wherever these boners go. It's all about standing out from the crowd and making a statement. We're not just collectibles; we're a whole damn movement!
And that's not all, my peeps. We've got a ton of initiatives lined up to pump up this bitch and take it to a whole new level. We're talking about events, collaborations, and mind-blowing surprises that'll keep you on the edge of your seat. We're not here to play it safe; we're here to push boundaries, break barriers, and create a legacy that'll be remembered for ages.
So, what are you waiting for, Boners? Jump on board this wild rollercoaster and join us for the ride of a lifetime. We're rewriting the rules, flipping the script, and laughing at the pain that brought us here. Together, we're unstoppable. Together, we'll conquer the NFT world and beyond.
Stay tuned for more updates, more madness, and more of that wicked street language goodness. This is the Wicked Bone Club, baby, and we're just getting started. Get ready to witness greatness, 'cause we're about to set the world on fire. Keep it real, keep it dope, and keep being the badasses you were born to be. Peace out, Boners!